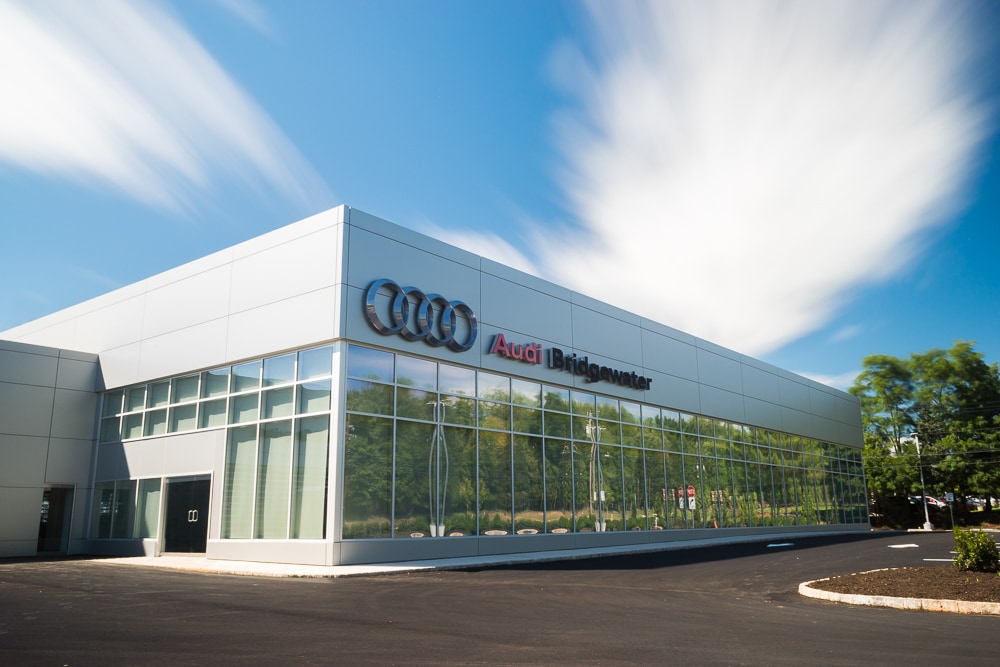 Are you planning to buy a used car? Go for a trusted brand such as Audi that has been around for decades. We've got everything it takes to fulfill your car needs affordably. Our extensive selection of vehicles guarantees you high quality and the best cars in the market.
At Audi Bridgewater, we have different Audi models that will interest anyone looking to buy used Audi. Our dedicated team has exceptional customer service and will guide you through the car buying process to ensure you make the right decision buying your next vehicle.
We will facilitate a test drive for you to check out the performance of our premium quality used Audi. Our cars have safety and connectivity features to give you an experience like no other.
Why Should You Buy an Audi?
An Audi is a stellar car with amazing features you'll love.
Audi cars have a sophisticated exterior. The vehicle has fine detailing starting from the superior-quality vibrant paint job to the famous four rings logo, and the eye-catching headlights. These cars have an undeniable classy look right from the outside.
Audi knows how to make impressive interiors. All their cars have smart and beautifully presented cabins. The company's class-leading quality ensures all the interior materials have a deluxe feel.
If you are looking for an executive brand, you should give Audi a try.  Their cars are comfortable, stylish, and well-built to take care of your everyday driving routine.
Why Used Audi?
Audi is a premium, high-end luxury car that could challenge most people financially when it comes to making a purchase. Thanks to the availability of used Audi cars, many people can afford to upgrade their vehicles. In addition to affordability, here are other advantages of buying a used Audi car:
A brand-new vehicle loses eleven percent of its value the moment it gets out of the dealership. Pre-owned cars are past the high depreciation rate period. It will cost you less to maintain a used car due to its slow depreciation.
Both new and used Audi cars have equally beautiful qualities and features. The only difference is that a used Audi comes at a lower price.
Repair and Maintenance Costs of Audi
The cost of maintaining any Audi will depend on the condition, age, and model. Whichever model of used Audi you intend to buy, it is advisable you take it for regular servicing and maintenance to avoid unnecessary break downs. Generally, it's recommended to service your Audi after every 10,000 miles or at least once every year.
Audi repairs will vary depending on the part of the car being repaired and the extent of the damage. You should expect fewer repairs if you service your used Audi car as expected.
Where to Buy a Used Audi Car
Visit us at Audi Bridgewater to buy used Audi car. No matter where in Bridgewater, we will help you drive off with a reliable used car that gives you value for your money. Call us today at (908) 574-0252 to find the car of your dreams.